Storage UK Meet the Editors
SearchStorage.co.UK has a team of dedicated editors who bring you the best UK-related storage news and advice. Our staff searches keeps in constant contact with users and top technical experts to bring you a constant stream of fresh, original content.
Here's a look at who's behind the site: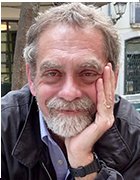 Rich Castagna Editorial Director, Storage Media Group rcastagna@techtarget.com
As editorial director of TechTarget's Storage Media Group, Rich oversees content for SearchStorage.co.UK, Storage magazine, SearchStorage.com, SearchDataBackup.com, SearchDisasterRecovery.com, SearchSMBStorage.com, SearchStorageChannel.com and Storage Decisions conferences. Rich has been involved with high-tech journalism for nearly 20 years; previously, he was executive editor of ZDNet Tech Update and Cnet Enterprise, editor in chief of Windows Systems magazine, senior editor for Windows magazine, and senior editor and technical editor for PC Sources. In those roles, and as a freelancer, Rich has written more than 500 computer technology articles.
Antony Adshead UK Bureau Chief aadshead@techtarget.co.uk
Antony Adshead made a career switch from mechanical engineering to journalism in 1995 and since then has written news and features for a wide variety of business and technology magazines. He was senior reporter and deputy technical editor at the UK's leading business IT magazine, Computer Weekly, from 2000 to 2004, following which he developed a successful career as a freelance writer, covering IT networks and storage for a number of technology titles. Antony is originally from Birmingham and now works from West Yorkshire. He has a Masters degree from the University of London.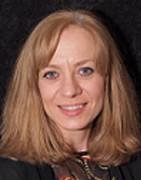 Sue Troy Senior Site Editor stroy@techtarget.co.uk
Senior Site Editor Sue Troy has worked in technology publishing since 1988. She's been with TechTarget since 2007, with responsibility for SearchStorage.co.UK and SearchStorageChannel.com. Prior to TechTarget, she edited emerging technology content and analyst reports for Network Computing. From 1995 to 2005 she held editorial management roles at PC Week/eWEEK. Sue started her career in publishing at MacWEEK and spent a number of years as a freelance editor.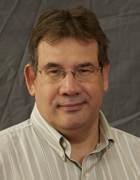 Dave Raffo Senior News Director draffo@techtarget.com
Dave joined TechTarget's Storage Media Group in 2007 after spending 3.5 years covering storage for Byte and Switch. He also worked as managing editor of EdTech Magazine, a features and new products editor at Windows Magazine and technology editor at e-learning company WatchIT. Before turning to technology, he was an editor and reporter for United Press International in New York for 12 years and a freelance writer for USA Today, Dow Jones and other publications.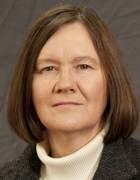 Carol Sliwa Features Writer csliwa@techtarget.com
Carol Sliwa has more than 12 years of experience in technology journalism. She started as a senior writer at NetworkWorld and then moved to another IDG publication, Computerworld, where she was promoted from senior editor to national correspondent. Carol has received national and regional writing awards from the American Society of Business Publication Editors. Prior to her work in the tech sector, Carol covered government and politics.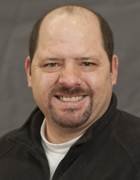 Todd Erickson News and Features Writer terickson@techtarget.com
Todd Erickson is a news and features writer for the Storage Media Group. He previously edited and wrote for Boardwatch Magazine, CLEC Magazine, ISPWorld.com, RF Design magazine and Defense Electronics magazine.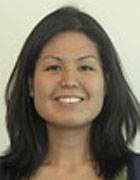 Fran Sales Assistant Editor fsales@techtarget.com
Fran Sales joined TechTarget in 2011 and is an Assistant Site Editor for the Storage Media Group. Fran works specifically with the SearchStorageChannel.com, SearchVirtualStorage.com, and SearchStorage.co.UK sites. Before TechTarget, Fran majored in Linguistics and English at Northeastern University, interned for TechTarget and for the library at Wentworth Institute of Technology, contributed to the Huntington News, worked as a Writing Consultant at the English Department at Northeastern, and was the recipient of the Peter Burton Hanson Award for Scholarly Writing in 2009.